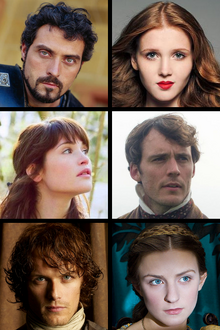 Apicarta is a country. It stretches from the northern coast to the edges of the southern wastes. Since the fall of the Old Exekian Empire, the region has been almost exclusively populated by humans, who refer to themselves as Apicartans.
The origin of the name Apicarta is unknown, although it may be a corrupted version of the Old Exekian word epicari, meaning "to wrestle free".
Geography
Economically, Apicarta can be divided into three regions: the Industrial North, the Agricultural South, and the Eastern Traders.
The North is a semi-lawless area populated exclusively by humans, mostly in small self-contained villages/mining towns, or in the only major city, Zemar. The region is humid, almost tropical, and the further north you go the more swampy it becomes. "Rusty" is a common slur against northerners, referring to the heavy industry Zemar is known for.
Dividing the north from the south is the vast Kuhlimani mountain range, which is filled with small hamlets and villages but no major cities.
The South is predominantly agricultural, and includes Bodai, the oldest city in the kingdom. The island of Kataru is sometimes included in the South. The people in this region are considered provincial, uneducated, and old-fashioned.
The East is focused on trade through seafaring, using the Antoi river to move goods throughout the area. Tyr and Hiberia are the two major port cities. The climate is more temperate; it is considered a moderate zone.
Cities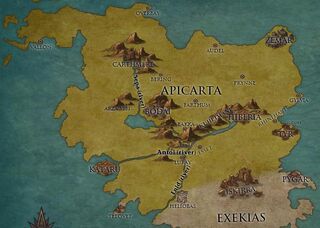 Carthmere (capital)
Territories/Municipalities
Palaces, Castles, and Historic Landmarks
Villages
Community content is available under
CC-BY-SA
unless otherwise noted.