Kemet is an Exekian aisling. Over four hundred years old, he is a former imperial soldier who briefly rose to prominence in the later years of the Old Exekian Empire, attaining the title of hunyadi.
Following the collapse of the Empire in the First Exekian War, he went into hiding, living alone in a mountain cave for the next century and a half. During this time, he maintained numerous artifacts from the imperial days, including a copy of the Mandorlin written in Old Exekian. These documents formed the basis of Dagda Vormund's translation, which Kemet aided him in creating. After the dissolution of the Cult of Vormund, Kemet was forced to flee. His current whereabouts are unknown.
Kemet is illegally married to a human woman, Clara Richter. Their union is not recognized in either of their homelands, and only holds religious weight among the Vormundists.
Appearance and Abilities
Kemet is described as having delicate, chiseled features, pale skin like marble, golden eyes which glow in the dark, and long pale blond hair in loose curls. He usually wears a black cloak with a large folded collar.
As an aisling, Kemet's powers include the ability to dreamwalk (experience and influence dreams) and read the minds of mortals. He was trained to make his presence undetectable by the humans he does this to, but he can also communicate directly with them using telepathy if he so chooses. His powers have a limited range and they do not work on his fellow Exekians, only on humans.
Biography
Early Life
Kemet was born in 245 BYZ in the city of Tyr. His earliest memory is of waking up in a makeshift nursery constructed to accommodate the influx of newborns during kluuda. He never knew who his parents were, as his mother abandoned him after his birth.
He spent much of his youth as an orphan on the streets. At around the age of fourteen, Kemet discovered he was an aisling, or dreamwalker. Not long after, he was adopted by Matta, a scholar and alchemist. Matta financed Kemet's military career, all the while reminding him that he had adopted him and raised him up for a specific purpose, though he would not say what.
Eventually, Matta approached Kemet with his plan to incite the slaves to rebellion. Kemet was reluctant to participate, despite Matta's attempts to emotionally manipulate him. He eventually agreed to use his power, and dreamwalked in the minds of the slaves, inspiring them to fight back against their master. As a way of saving himself, Kemet always portrayed Matta rather than himself in these visions; thus, if they were ever caught, they would believe Matta was the aisling who inspired them.
Matta went on to lead an infamous slave uprising, Matta's Mutiny, in which they killed the Emperor's heir, Caspar, and attempted to assassinate Emperor Rokanan. Kemet was unaware of this aspect of Matta's plan, having believed the slaves would flee to Dardanos after they killed their master. Interrogated under torture, several slaves who were involved in the uprising confessed that an aisling had influenced them. As Matta was not an aisling, suspicion eventually fell on Kemet. To prove his innocence, Rokanan ordered Kemet to hunt Matta down and dispose of him.
Out of a sense of duty and a desire to save his own skin, Kemet betrayed Matta. Upon his death Kemet came into possession of Matta's estate,
Casca Dun
, which included his library.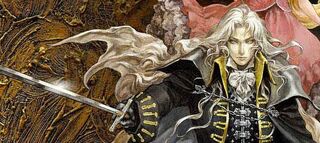 Hunted
During the First Exekian War, the world Kemet knew crumbled around him. He lost everything - his wealth, property, position and influence - and was forced out of Tyr.
Heading south, Kemet eventually took shelter in a cave burrowed into Arza Kell, a mountain near the southern border. He stayed in hiding, but was occasionally attacked by humans while out foraging for food and other supplies. He encountered increasingly few members of his own kind, but heard rumors of feudal warfare among the Exekians who escaped to the southern wastes. He chose not to follow them in order to avoid becoming a soldier again. He buried the books and manuscripts he managed to save from Matta's library within the caverns.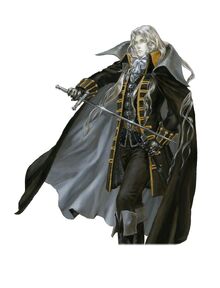 The Cult of Vormund
In 162 AYZ, Kemet was badly injured during a scuffle with a group of human farmers. He was found and nursed back to health by the prophet Vormund and his followers. They stayed with him for long enough that he came to trust them and allowed them to continue living in the caverns even after he had recovered.
Gradually, Kemet was convinced to dig up the buried Mandorlin manuscript and help Vormund translate it directly into Apicartan. He began to develop romantic feelings for Clara Richter, and they eventually married in a double ceremony with Gavin and Melissa. After Melissa died in childbirth and Gavin was forced to return home, Kemet and Clara agreed to take care of Gavin's daughter Laura until he returned.
While he was friends with Vormund, Kemet did not completely trust him and often sought to experience the prophet's dreams himself. On one such occasion, Kemet and Vormund both sleepwalked through the caverns. This led to him being discovered by the new cult member Rowan Renard, who had been seeking him out. To Rowan, Kemet revealed his past and regrets, as well as issuing a warning about the nature of Vormund's prophetic dreams.
Following the arrest and subsequent deaths of Vormund and his son Ethan, the cult was left scattered. Fearing for their lives, Kemet and Clara headed south, bringing Laura with them. They didn't get very far before Kemet was able to sense the presence of Rowan, Gavin Zosimus, and Selca Ducani as they arrived at the caves. To save their lives, Kemet read Selca's mind and transferred the information to Gavin, allowing him to take full advantage of the situation. The dire situation convinced Kemet that it wasn't safe for Laura to return to Gavin's care.
After crossing the river Antoi, Kemet and Clara snuck across the Apicartan border into Exekian-controlled territory. The couple rebuilt an abandoned cottage they found, adding extra structures and repairing the house, and made it their permanent residence.
Relocation of Laura
Until she was four and a half years old, Laura was raised by Kemet and Clara. This was done to ensure the child's safety during the period of Vormundist persecution in the reign of King Tristan. As soon as possible, Gavin arranged for them to be reunited in the town of Telovet.
Kemet promised the child he would always be there to help if she ever needed him.
Dissolution and Unity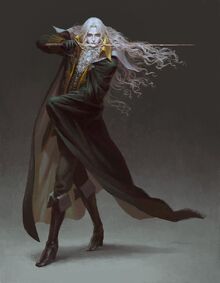 In search of other members of his kind, Kemet frequently traversed the southern wastes, which had become known as the country of Exekia. He swiftly learned of the situation among his people in the south; two rival factions had formed, one led by an Empress, and the other an alliance between the former hunyadi Zimreon and his lieutenant Nechtan, who called themselves the Clan.
Kemet recognized that the Clan would never seek peace with the humans, but the Empress possibly would. Over the next several years, Kemet traveled to her territory and spoke to the people, pleading with them to seek peace. He once managed to get an audience with the Empress, but failed to convince her that tolerant coexistence with Apicarta was possible.
Fever
In the year 183, the first Exekian kluuda since the fall of the Empire occurred. While staying in a nearby Exekian settlement, Kemet was vilified and harrassed for refusing to help propagate his dying species by mating with a member of his own kind, as it would break his marriage vows to Clara.
News of his refusal reached the Empress herself, and she sent her agent, Rasvan, to make a deal with Kemet. Rasvan initially met Kemet on the road, then tracked him down to the cottage. There, he intimidated Kemet and Clara into agreeing to move to Heliobas, an ancient fortress which the New Empire was using to house and protect newborns and pregnant females from the invading force of King Aldous. In Heliobas, Kemet was made a commanding officer on the basis of his old imperial title (hunyadi) and placed in charge of managing the fortress.
It was obviously a trick intended to tempt him into mating with one of the fertile females there. But Kemet continued to prefer Clara.
Notes
Depending on who is addressing him, he may be referred to as "hunyadi Kemet" or "aisling Kemet". This is generally only a rule when he is conversing with other Exekians, as they tend to place titles in front of names.
Quotes
"Vormund carried him in from the forest, where he had been beaten by vengeful villagers. He refused to speak for several days, watching them with sleepless suspicion, but eventually he gave them his name, Kemet, and admitted he had been attacked for stealing food. None of them asked what he was doing in Alucarsia, but it was generally believed that he was in a kind of exile."
—Gavin meets Kemet
Trivia
The character's earliest known incarnation was as "Prince Caspar of Thun", and he shared many traits in common with Matta. "Caspar" appeared in a short story called Entropy, which was published on Wattpad as part of the anthology The Old World Lives Anew! In later drafts, he was named "Apollo", before his name was finally changed to "Kemet", from the ancient name for Egypt, meaning "black land".
Community content is available under
CC-BY-SA
unless otherwise noted.